Who's Here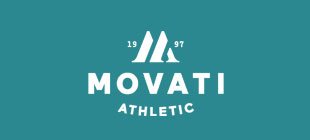 Movati Athletic
405 The Boardwalk
Waterloo, ON N2T 0A6
T 519.584.0909

| | |
| --- | --- |
| MON | 5 am - 12 am |
| TUE-FRI | 4 am - 12 am |
| SAT-SUN | 6 am - 8 pm |
Our story begins in September 1997 with the establishment of our very first health club. Right from the very beginning, we knew we wanted to create a fitness experience that went beyond just working out. We wanted to create a place where real people felt at home. Where they would receive expert advice in a caring atmosphere and ultimately be able to push themselves to achieve things they never thought possible.
What began as one club has now grown to 11, with more on the way. We continue to hire exceptional, caring people, adding to our family of Movati Athletic employees currently working hard to ensure you always feel welcome, comfortable and healthy.
Our clubs are spacious, modern environments where no corner has been cut in our quest to offer our members the best facilities.
We work so hard because we truly believe in what we do. Every day we are helping our members improve their quality of life, little by little, step by step, pound by pound. We love seeing them change their lives in such wonderful, positive ways, and it's this that drives us forward, motivating us to keep providing the highest levels of service, courtesy and care for all our members.